Eyelash extensions are a popular way for women to enhance the appearance of their eyes. Women will feel more confident after getting eyelash extensions since now they have long, curve lashes. Choosing the right eyelash extensions style can make your eyes become sharper and it will help you overcome many other flaws. Let us help you select the greatest eyelash extension style in 2022!
What is Eyelash Extensions?
Eyelash extensions are a high-end technique with a high level of visual perfection. The lash artist must attach each false eyelash to the customer's real eyelashes by dipping the false eyelashes into the eyelash glue at the correct length, not allow the glue to stick to the eyes or eyelids, and without damaging the lash follicles during the glueing procedure. Real eyelashes, in instance, must be grown naturally according to a preset Mould painstakingly every millimetre; this task appears simple but requires a high level of skill.
Eyelash extensions will make your lashes look thicker and longer naturally.  After eyelash extensions, the eyes will become sharper and more attractive than ever. In order to reduce the time of applying false lashes and applying sophisticated mascara, the girls have flocked to extensions to always be confident with their "window to the soul" without spending too much time polishing.
Eyelash extensions are a non-invasive beauty treatment that causes no discomfort or harm. As a consequence, this strategy is suitable for everyone.
Also,lashes extensions are a reasonably priced beauty service. This is a condition for eyelash extensions, which more and more women are opting to use.
Eyelash extensions improve the look of the entire face in addition to the eyes. Therefore, if your lashes are simply short, sparse, and lacking in confidence, don't forget to look into lash artist and pick the best kind of connection for yourself.
Top most beautiful eyelash extensions in 2022
Katun
This special kind of lashes extension is named after a Thai movie character. In this technique, artificial eyelashes are intertwined with natural eyelashes using eyelashes of various lengths.
Many people still love Katun eyelash extensions because of its exceptional benefits like:
Natural-looking, undetectable linked lashes.
Suitable for all eye shapes and face shapes
does not make the eyes feel lumpy or uncomfortable, nor does it make the eyelids heavy.
Long time to keep false lashes.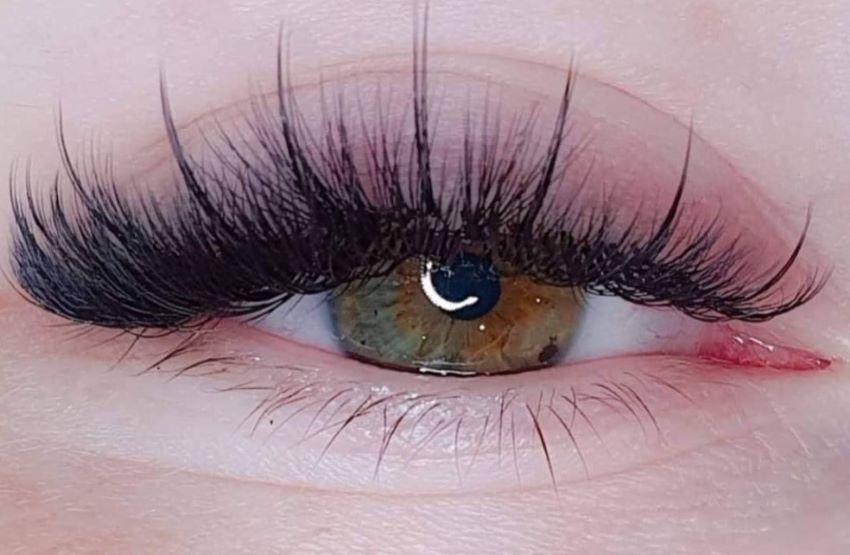 Volume Eyelash
Volume eyelash extensions are a more advanced type of lashes extension that require 3–4 hours to apply. The technician will use this technique to attach many false eyelashes to a single natural lash.
The technician will join not only one strand to use this method of splicing, but also two, three, even six or seven false fans. The most straightforward name for this technique is 2D, 3D, 6D, or 7D…ect.
Volume eyelash extensions also bring many outstanding advantages that you can consider choosing such as:
Makes eyes look deeper and more soulful.
Brings gorgeous, naturally curled lashes.
False eyelashes have a quite lengthy retention duration.
Classic eyelash
Classic eyelash extension is an eyelash extension method in which the esthetician will connect each false eyelash to the real eyelashes on the principle that each real fiber is interspersed with a false fiber.
The women of Korea and Japan use this as a common beautification technique. The following are benefits of the traditional eyelash extension method:
bringing rustic charm and natural beauty, making it ideal for people with a traditional bent.
Fast execution time, reasonable price.
Durable, doesn't result in the eye region experiencing the stickiness, lumps, or heaviness issue.
Angel eyelash
Angel eyelash extension is a way of eyelash extension where the performer will use 2 false eyelashes attached to both sides of the real eyelashes. The real fiber is located in the middle of the 2 false eyelashes spreading out in a V-shaped shape like the image of angel wings.
The method of angel eyelash extensions is chosen by many young people with advantages such as:
Bringing natural beauty but still dynamic and youthful.
The cost of implementation is reasonable, the working time is not too long.
Durable, can keep lashes for about 4-6 weeks after extension.
Black Rose Eyelash
Black rose eyelash extension, also known as camellia eyelash extension. This is an eyelash extension technique that simulates flower petals originating from Taiwan.
The cosmetologist will be using fibers of various lengths and short ones to attach roughly 2, 3 false eyelashes to a natural lashes when applying black rose eyelash extensions. False eyelashes typically have a length between 8 and 14 mm and a diameter between 0.05 and 0.07 mm.
The advantage of the black rose lashes extension method is that it gives lashes a natural length and curl. Eyelash extensions by this method also do not cause symptoms of swelling and itching for the eyes.
Dreamingly Eyelash
Dreamingly eyelash extension is a procedure that connects 2-4 fake lashes to one natural lash. This approach uses fake eyelashes with unequal spacing and numbering on each lash.
Many young people prefer dreamingly eyelash, bringing innocent beauty to the eyes.
Mermaid Eyelash
Mermaid lashes are an alternative to volume eyelash extensions. The technician will apply false eyelashes to construct a traditional long tail with this technique.
The thickness of the eyelashes is 0.07mm, and the length steadily rises towards the eyes, from 10, 11, 12, to 13.
Mermaid eyelash bring outstanding advantages such as:
Brings sparkling, natural-looking eyes.
Suitable for many eye and face shapes.
High durability, reasonable cost.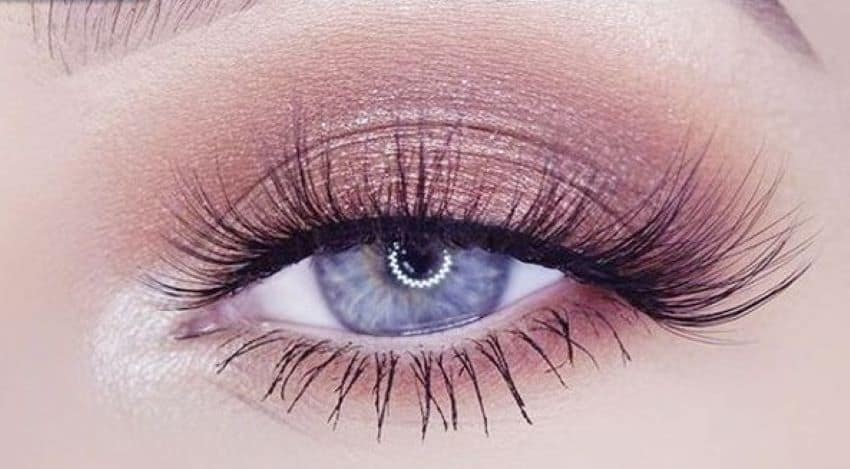 Pilke Eyelash
Pile Eyelash extension is a method of attaching false eyelashes to real eyelashes, to increase the length and thickness of the eyelashes.
 Pile Eyelash style help you own a pair of eyes with black, long, glittering and much more attractive eyelashes. In particular, the eyelashes are made from real hair, so it feels soft and natural.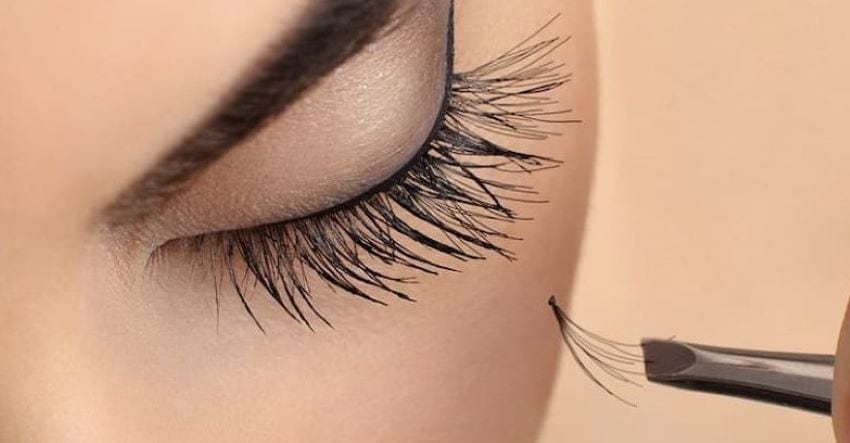 Choose eyelash extension style for each eye type
Most eyelash extensions are suitable for all eye types. However, there will be separate matching methods for certain eyes.
Here are some suggestions for you to consider:
Eyelash extensions for deep eyes: Should choose long and thick eyelashes to make eyes bigger as well as contribute to cover deep eye sockets.

Eyelash extensions for almond eyes: this eye shape is quite perfect and can be applied many types of  extensions, preferably thick extensions.

Eyelash extensions for round eyes: the eyelashes connected at the bottom of the eyes should be a little longer and the lashes should have a certain curvature.

Eyelash extensions for single eyelids: Prioritize curls and outwards to make the eyes bigger.

False eyelash extensions for lining eyelids: Prioritize eyelash extensions with longer lashes in the center.
Who is unable to perform eyelash extensions?
Eyelash extensions are a safe, non-invasive and suitable beauty method for the majority of women. However, there will still be cases where estheticians advise against performing eyelash extensions.
Cases where extensions should not be performed are:
People with weak eyelashes, easy to fall or damaged.

Eyes are sensitive to ingredients in eyelash extension glue or false eyelash material.

Having/suspected of having eye diseases.
In addition, after eyelash extensions, some women may experience unwanted side effects. When the following cases occur, you should immediately visit a beautician to take appropriate measures.
Possible risks after eyelash extensions are as follows:
Red, puffy, allergic eyes.
The cause of this situation is often due to the lack of expertise, the use of glue, and poor quality eyelashes.
Blepharitis, inflammation of the pores of the eyelashes.
Usually occurs when the eyelash extension process is not safe or the way to clean and care for the eyelashes after the extension is not correct.
Eye infection, eye disease.
Often because the implementation process does not ensure safety principles such as hygiene, sharing tools for many people.
After-extension eyelash care
After care is also a stage that needs to be focused on to increase the beauty effect, helping the eyelashes to be durable and beautiful as expected. The following eyelash care tips from estheticians are as follows:
Do not expose lashes to water for the first 2 hours after eyelash extensions; Avoid sweaty, water-soaked activities… that make your eyelashes wet in the first 24 hours.

Do not rub your eyes, pull your eyelids or sleep on your stomach.

Avoid eye makeup for the first 1-2 days

Get rid of skin care products containing essential oils (cleanser, makeup remover, mask, etc.)

Wash your face with cold water and always be careful and gentle around the eyes.

If your lashes are tangled, use an lash comb to gently brush them back.

Wear eye protection every time you go out.
Above are the top most beautiful eyelash extension styles in 2022; please arm yourself with knowledge about eyelash extensions and choose the best eyelash style for yourself to become the most beautiful!