LED LIGHT PROFESSIONAL
(LED RINGLIGHT 19-INCH) + STAND
1 x   19 (inch) LED Ring Light
1 x Cellphone Holder
1 x Adapter/Camera Mount
1 x Power Adapter
1 x 7(feet) Light Stand (Fully Adjustable)
1 x Ring Light Carrying Bag .
Description
Our ring light can add enough light to your face or articles when recording video, make your face lines more stereoscopic and your product details clearer. Perfect for selfies, making up, filming a youtube show, portrait or product photography, etc. Your images on instagram and facebook will be more beautiful and charming.
Highlight your best features, groom in the best lighting, and capture great close-up shots with the help of the 19-inch LED Ring Light Stand.
---
Accommodating your various lighting needs, the 19inch LED Ring Light Stand features 5800 lumens, 2700 to 6500k of colour temperature, and 432 LED bulbs, letting you take beautiful portrait shots by capturing your subjects in the most ideal atmosphere. (Camera not included)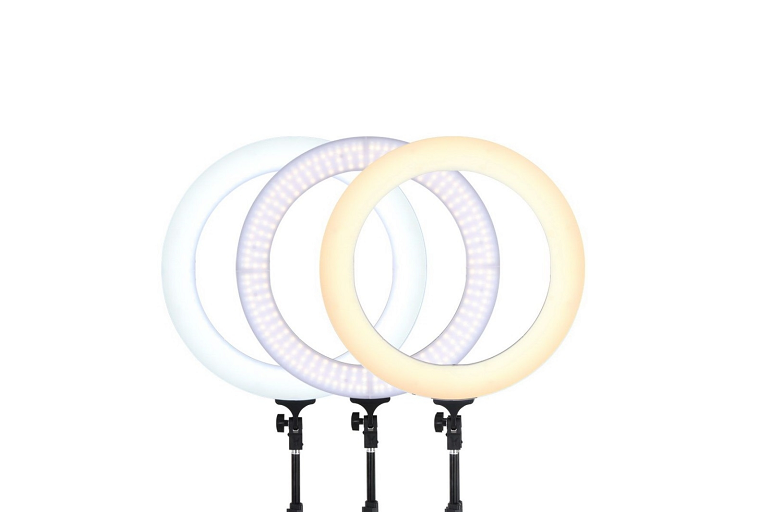 INTELLIGENT AND QUICK COLOR CHANGE
The LED Ring Light Stand lets you manage brightness levels and colour temperature, so that you can get optimised lighting and hues depending on your subject. For added function, it provides diffused lighting that can be adjusted using the dimmer switch. LED ring light: 52W power, dimmable brightness (1% – 100% ), adjustment color temperature (3200K – 5600K). Features high quality 400 pcs SMD LED bulbs
Related products