Color eyelash extensions have become increasingly popular in recent times. Women want to achieve a unique look that reflects their personality, and colored lashes are a great way to do so. However,
one question that arises in the minds of many customers is whether they can apply color eyelash extensions after curling their lashes. In this article, we will explore this topic in detail and provide you
with the answers you need.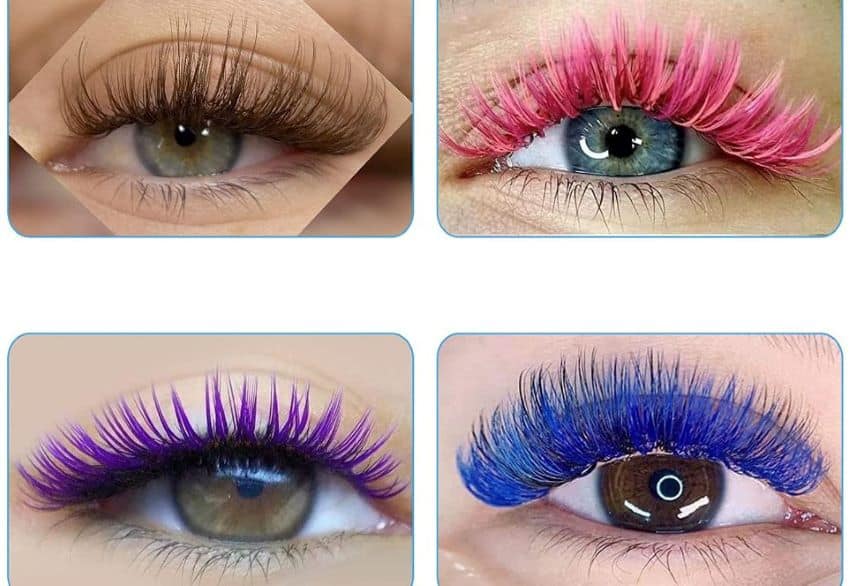 Why You Should Avoid Applying Color Lashes After Curling
While it may seem like a good idea to curl your lashes before applying colored eyelashes, it can lead to certain disadvantages. Here are three reasons why you should avoid doing so:
Eyelash Extensions Are Not Durable
When you curl your lashes, they contain certain chemicals that make it difficult for them to absorb eyelash extension glue. This can result in poor grip and make it challenging to maintain the extensions for as long as
you want.
Difficult to Connect
Curling your lashes before applying extensions can make the joining process difficult. It can cause the real and false lashes to wax separately, leading to an unnatural look.
Beauty Results Are Not Optimal
Curling your lashes before applying colored extensions can cause them to fall off quickly. It is unnecessary to curl your lashes before connecting them because the appropriate parameters can help improve the
curvature of the lashes.
Exploring the Benefits of Color Eyelash Services
Color eyelash extensions have become increasingly popular, and for a good reason. They offer a range of benefits that can give you a unique and dramatic look. Here are some of the advantages of color eyelash
extensions:
They Give a Dramatic Look
When you connect colored eyelashes, you get a dramatic and outstanding look that is sure to turn heads. You can choose from a range of colors like blue, pink, purple, and more to reflect your style and personality.
With the right experience and skills, you can achieve a beautiful set of eyelashes that are not too excessive or monstrous.
There Are Many Colors to Choose From
When you visit an eyelash extension salon, the experts will advise you on the best colors to choose from based on your skin tone and preferences. With over 50 different colors available, you can experience a new
look that is entirely different from your usual black lashes.
In conclusion, if you have already curled your lashes, it is best to avoid applying colored eyelash extensions. However, if you have not, you can go ahead and experience the benefits of colored lashes.
Remember to visit an experienced eyelash extension artist who can help you achieve the perfect look.