If the eyelashes are the curtains, then the eyes are the windows to the soul. Since eyelashes have been a part of us since we were babies, let's find out what are eyelashes and what they do for us.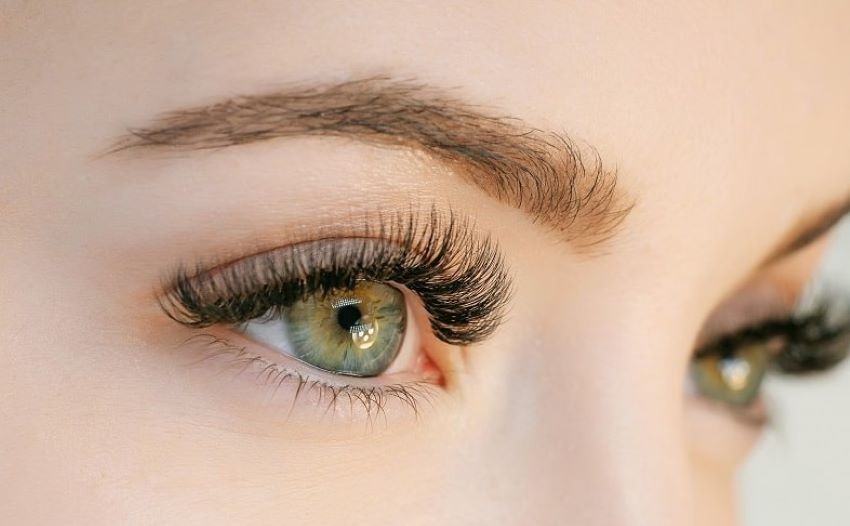 How do eyelashes work?
Small hairs called eyelashes are present on the edge of your eyelids. They fulfill a variety of functions. But one of the most obvious ways to enhance the appearance of the eyes is by adding eyelashes. Let's examine some fascinating causes for these tiny hairs that are not related to appearance.
How eyelashes are made
97% of eyelashes are made of keratin and 3% are made of water. Eyelashes are made from the ectoderm between weeks 22 and 26 of pregnancy. When lashes are plucked, it takes 7 to 8 weeks for them to grow back, but too much plucking can cause permanent damage. The color of the eyelashes doesn't always match the color of the hair, but people with dark hair usually have dark lashes, and people with light hair usually have light lashes. Since hormones don't affect eyelashes, puberty doesn't change them.
Like hair, eyelashes grow in cycles and go through three main stages:
Anagen phase: a time of active growth that lasts 30–45 days. During this time, the lashes grow all the time and don't fall out unless they are forced to.
The catagen phase, which is the time of change, lasts between 14 and 21 days. During this phase, the lashes stop growing, the eyelash root gets smaller, the outer sheath attaches to the hairline, and there are no ingrown lashes if the lashes are still healthy. If any of your eyelashes fall out, you won't get new ones until this phase is over.
Telogen phase: rest time At this point, the lashes will stop falling out for about 100 days. After that, it will begin to fall. When there is just a little force, the lashes will fall out easily. If you lose an eyelash, it will grow back faster than in the first two stages. During this phase, 90% of lashes will grow, and they can grow about 0.16mm in a day. When lashes fall out or get broken, they will grow back quickly on their own.
Function of eyelashes
The function of eyelashes is to protect the eye:
The job of lashes is to protect the eyes from harmful things in the air, like dirt, small objects, and sand. They keep these tiny things from getting into the eyes. Eyelashes also keep sweat and rain from getting into the eyes. The best way to keep tears from getting into your eyes is to curl up your eyelashes. Its main effect is to keep the eyes from getting too bright when looking at the sun's light. Its job is to block dust from getting into your eyes while letting direct sunlight into your eyes.
The lashes above and below the eyes protect the beautiful eyes like two window curtains.
Eyelashes do the same thing that whiskers do for cats. When you touch the tiny hairs, they can tell, and they will let you know if there is a danger near your eyes. There are risks like bugs, dust, and other things that can get into the eyes. The eyes and eyelids will be shut to keep the eyes from getting hurt by things outside the body. As a first line of defense, it works.
Things that need your attention
About 90 days after they are born, these tiny hairs fall out. On average, one to five lashes fall out of our lids every day. Don't worry too much about this, because lashes can grow back quickly and fill in gaps. It takes them about 4 to 8 weeks to grow back to the right length.
We should think about how to use the eyelash curler safely. So, you have to replace them to keep your vision as clear as possible and to keep your eyes and lashes from getting hurt. If you want your eyelashes to curl up just right, make sure your eye makeup tools are always clean and in good working order.
The information above will help you understand what eyelashes are and what they do. Follow the page to learn more useful things!