Many ladies are interested in learning how to get long, thick, and curled eyelashes. Today's post will walk you through 5+ techniques to care for beautiful eyelashes to make the window of the soul more appealing.
Causes of eyelash breakage and slow growth
In addition to the natural shedding process, there are many other reasons why eyelashes are easily broken and damaged, here are the reasons:
Mascara allergy
Mascara frequently has a high concentration of chemical components. These substances are known to induce eyelash irritation, inflammation, and itching, which can lead to breakage and damage.
Hormonal disorder
Because the hormonal imbalance in the body promotes irregular hair loss, eyelash loss is unavoidable.
Makeup should not be removed carefully
Many people do not pay attention to removing makeup from their eyelashes, which may cause them to fall out, weaken, and become infected with germs.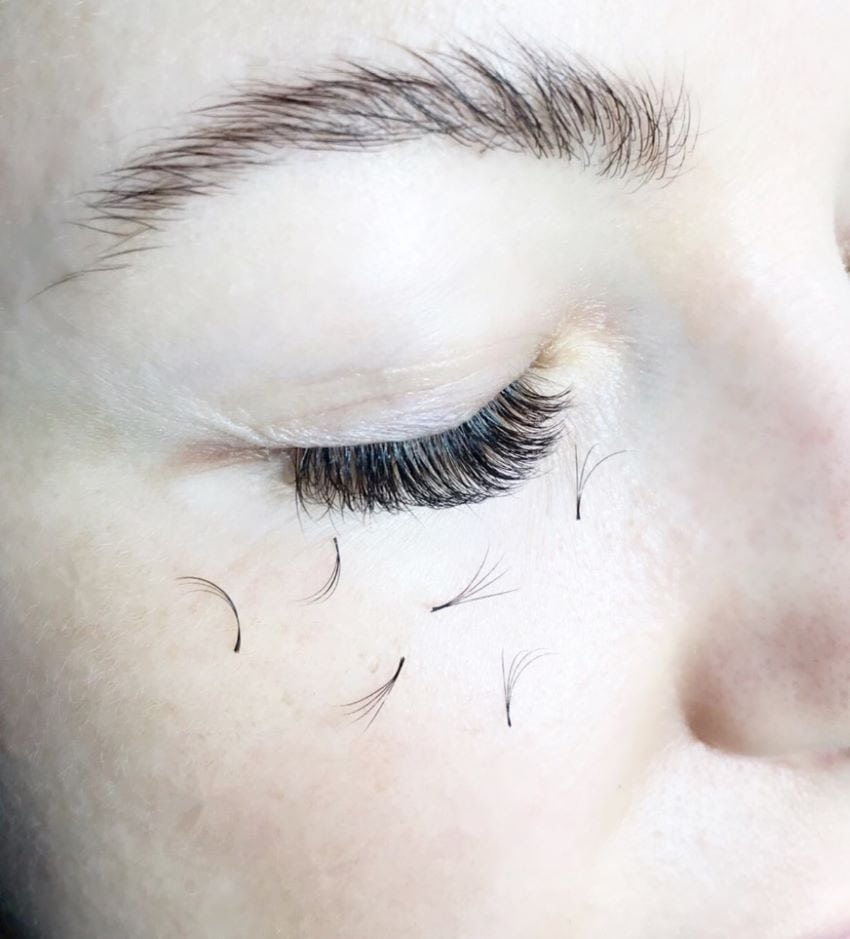 Blepharitis
This is an inflammation of the eyelids caused by bacterial overgrowth.
Using medicine
Some anticoagulants and oral anti-acne medications… have side effects that cause eyelashes to fall out often.
Abuse of eyelash curler
The eyelash curler will assist in curling the lashes. However, if you grip your eyelashes too tightly and curl them incorrectly, your eyelashes will become weak and fall off.
Regularly use false eyelashes
Women frequently wear fake eyelashes to make their lashes look more lovely and curled. However, this is what causes your lashes to get weaker and fall out more quickly. It's easy to make your actual eyelashes "flow with the wind" when you remove your fake lashes quickly.
5+ ways to take care of eyelashes beautiful
Nourish eyelashes with vitamin E
If you want long, thick eyelashes, you must consume vitamin E, particularly vitamin E produced from fish oil. Fish oil not only improves your vision but also makes your eyes brighter. Above all, this is a powerful skin care ingredient. According to this source, professionals agree that vitamin E makes eyelashes incredibly long and safe. As a result, it is frequently included in the product line of eyelash lengthening products.
You will see a notable difference in eyelashes after around 2 weeks of using how to lengthen eyelashes at home with vitamin E. Should be applied every night before going to bed to improve nutrient absorption. Accelerate the process of growing longer, stronger eyelashes.
Nourish eyelashes beautiful with coconut oil
Vietnamese ladies are quite familiar with the use of coconut oil for eyelashes. Natural coconut oil has a lot of vitamins and is completely safe. Protein retention is another feature of coconut oil that helps to prevent eyelash loss.
When you add coconut oil to it, it will feel light and comforting. You may use either homemade virgin coconut oil or coconut oils manufactured particularly for eyelashes.
You will be extremely surprised by the benefits of coconut oil on your eyes in less than two weeks. Every day, apply coconut oil to your eyelids. Alternatively, a sufficient frequency of 4-5 times each week.
Nourish lashes with olive oil mixed with purple onion
Olive oil is high in important fatty acids, which help prevent eyelash loss. Additionally, it promotes the growth of eyelashes.
Many antioxidants are found in red onions. They assist in the restoration and stimulation of healthy lashes follicles. Eyelashes get thicker and darker as well as longer.
Red onion helps vitamin E in olive oil work harder to make eyelashes longer, thicker, and curlier.
Every night before going to bed, moisturize your lashes. The next morning, properly wash your face. If you keep doing it, you will soon have long and healthy eyelashes.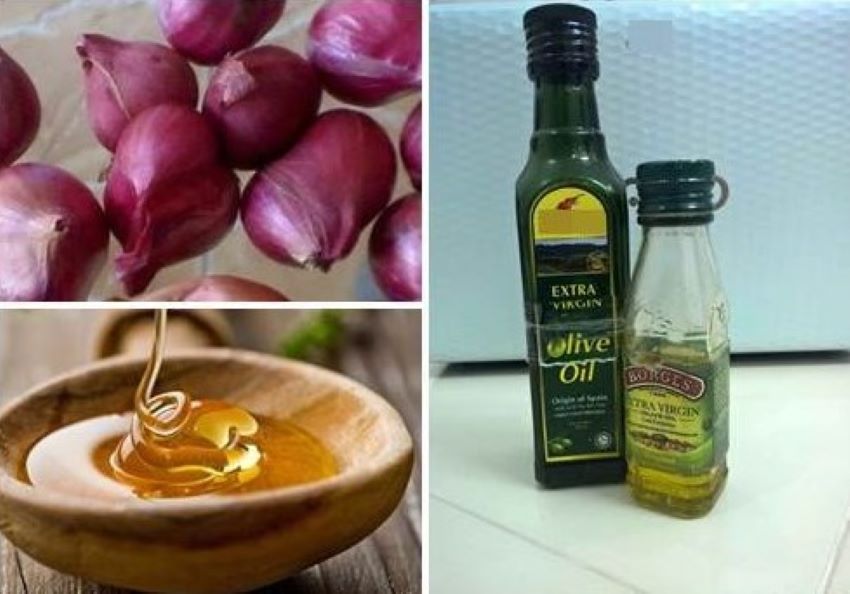 Nourish lashes with almond oil
Almond oil may also be used to lengthen eyelashes with vitamin E. Like the methods for growing eyelashes with coconut oil, making natural long eyelashes with almond oil is really simple.
Almond oil is high in vitamin E and assists in the growth of long, naturally curled eyelashes.
Do it every night before bed and wash it off in the morning. After around 3 weeks, use how to make eyelashes long and curl with almond oil. Your long, thick, and sexy lashes will take others by surprise.
Nourish with aloe vera
Aloe vera includes a lot of vitamins A, B, and certain fatty acids; it can help with hair development. Moreover, hydrate helps to replace moisture twice as much as many other medicines. As a consequence, your lashes will grow longer and thicker quickly.
This eyelash care may be used every night. And then wash it away the next morning. Because aloe vera gel is not greasy like coconut oil or olive oil, it will make you feel lighter and more comfortable when applied to your eyelashes.
Nourish eyelashes beautiful with Gac oil
If you're worried that purple onions may irritate your eyes, there's a really powerful way to extend your eyelashes with them: gac oil. Make sure it's mild on the lashes' fragile, sensitive skin.
Gac oil is high in vitamin E, a mineral that promotes rapid growth of eyelash follicles, resulting in long and strong eyelashes.
If you want quicker results, use it at night and keep it on overnight. Don't be shocked if your lashes are both long and thick after around 3 weeks.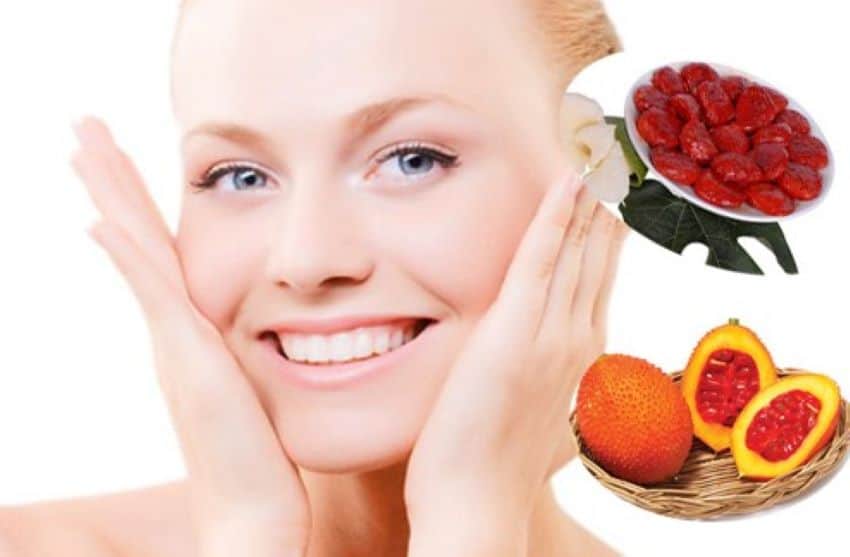 Nourish with vaseline
One method for making eyelashes grow quicker is to use vaseline.
Vaseline is simple to obtain; it may be found in any store or supermarket, large or small. Apply Vaseline to your eyelashes with a cotton swab before going to bed. Brush your lash from head to tail.
Vaseline has a waxy consistency, so you won't have to worry about it getting into your eyes like olive oil or coconut oil. You also use water to cleanse your eyelashes the next morning. Your eyelashes will be both long and gorgeous if you use vaseline 2-3 times each week.
Nourish lashes with honey
Honey has long been recognised as one of the most safe medicinal herbs for use in beauty and health care.
Honey includes several antioxidants, vitamins, and minerals that will enter deeply and support each strong eyelash from within, causing them to grow longer, blacker, and smoother.
Do it every day for two weeks to increase the impact of naturally curling long eyelashes.
Preventing Eyelash Loss
Small modifications to your everyday routine might help you avoid severe lash loss. Let's:
Attempt a new mascara.
You might be allergic to the mascara you're using without even knowing it. If you're currently using waterproof mascara, consider switching to a waterproof formula.
Gentle makeup remover
Rubbing or squeezing your lashes lightly, especially if they're mascara-coated, might cause them to come out. As a result, use a light makeup remover and use gentle manipulations when removing makeup. Please remove your makeup from the top down and twice as completely as normal.
Remove makeup before going to bed
Mascara-coated lashes are generally fragile and prone to breaking. Rubbing your pillows all night may cause them to fall out.
Regardless of how exhausted you are at the end of the day, don't remove your makeup to allow your lashes to "breathe."
Get rid of the eyelash curler
These instruments have the potential to induce eyelash loss. Especially if you pluck them or use them to apply mascara.
Carefully remove fake lashes
These products contain medical adhesive to attach to your natural lashes. Removing the adhesive might cause your lashes to fall out. So be cautious when removing them or let them fall off naturally.
Build a healthy meals
Healthy nutrition improves eyelash development and general health. The following substances can help increase eyelash growth:
Protein: supplies the amino acids required by the body to create keratin. Keratin can assist in the strengthening of eyelashes.
Keratin synthesis is aided by biotin. It may be found in a variety of nuts, cauliflower, broccoli, kale, onions, cereals, and other foods.
Vitamins A and C, found in fruits and vegetables, promote eyelash growth by increasing cell and collagen formation.
Niacin: Niacin (vitamin B3) promotes hair development by increasing blood supply to the hair follicles.
Iron-rich foods include spinach and other dark green vegetables, dried fruit, chicken, shellfish, beans, and iron-fortified cereals.
With the 5+ eyelash care techniques and eyelash damage factors mentioned above, I hope you can find the most effective way to care for your eyelashes in you to own beautiful, pretty eyes.